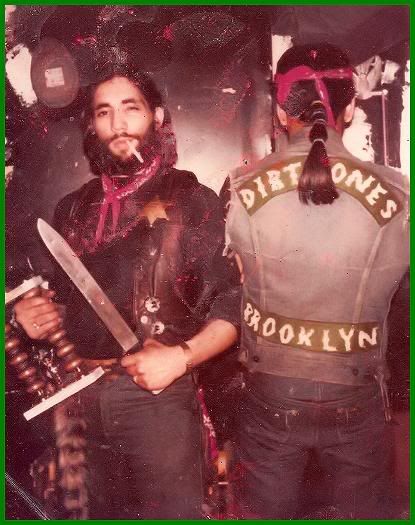 I have a little obsession with 70's & 80's street gangs. I don't know what it is, but I think it has something to do with the cutoff denim vests. Or maybe it's because toughness back then just looked way tougher than it does now. Either way, I stumbled on a video about gangs in Bushwick from NBC circa '76, which features the Devil's Rebels and the 83rd Precinct (which is one precinct over from mine). I also found a crazy website about NYC gangs that's weird, but worth checking out.
ihttp://www.classicnystreetgangs.com
Holler at your Savage Nomads and Assassinators.
Have a good week.
Sixguns